London Fashion Blog
---
Fashion and London, well they do come together. They even have their own London Fashion Week every year. And one of the famous well know fashion designers is Stella McCartney;
"Born and raised in London and the English countryside, Stella McCartney graduated from Central St Martins in 1995. A signature style of sharp tailoring, natural confidence and sexy femininity was immediately apparent in her first collection and after only two collections, in 1997, she was appointed the Creative Director of Chloe in Paris and enjoyed great success during her tenure."
And if you don't know her, well her is the link of some of her most decorative fashion art pieces; https://www.stellamccartney.com/experience/us/about-stella/
Not only some of the great #fashiondesigners come from #London, but also some great shops, like for examples #FootpatrolLondon;
" Since 2002 we have been at the heart of supplying the sneaker fraternity with the most desirable footwear, apparel and accessories. Specializing in top releases, unique pieces and the occasional deadstock pair, we stock the best from well-known brands such as Nike Lab, Jordan, adidas Consortium, Converse Incubate and Vault by Vans. As well as our own in-house products and collaborations with brands, creatives and friends of the store. "
Here is a link to their online store; https://www.footpatrol.com/
But not only does London have their own great stores, also lots of great and well established brands from outside London have already been spotted in London. Like Urban Outfitters. They are originally from Philadelphia, Pennsylvania. And we spotted one #UrbanOutfitter in London when we were heading to "Notting hill". I think it was near Kensington Garden on #KensingtonRoad. We were in the area of Kensington.
So we headed inside, just to browse around, but the funny thing is; my partner, Anthony always spots sneakers, or clothes that are of my likings. He has that sort of sense of what really looks good on me.
But this time I found these sneakers from Adidas. At that time I really didn't know it was a collabo creation with someone famous.
There it was … The Adidas "Falcon" shoes, ok … let's give it a try.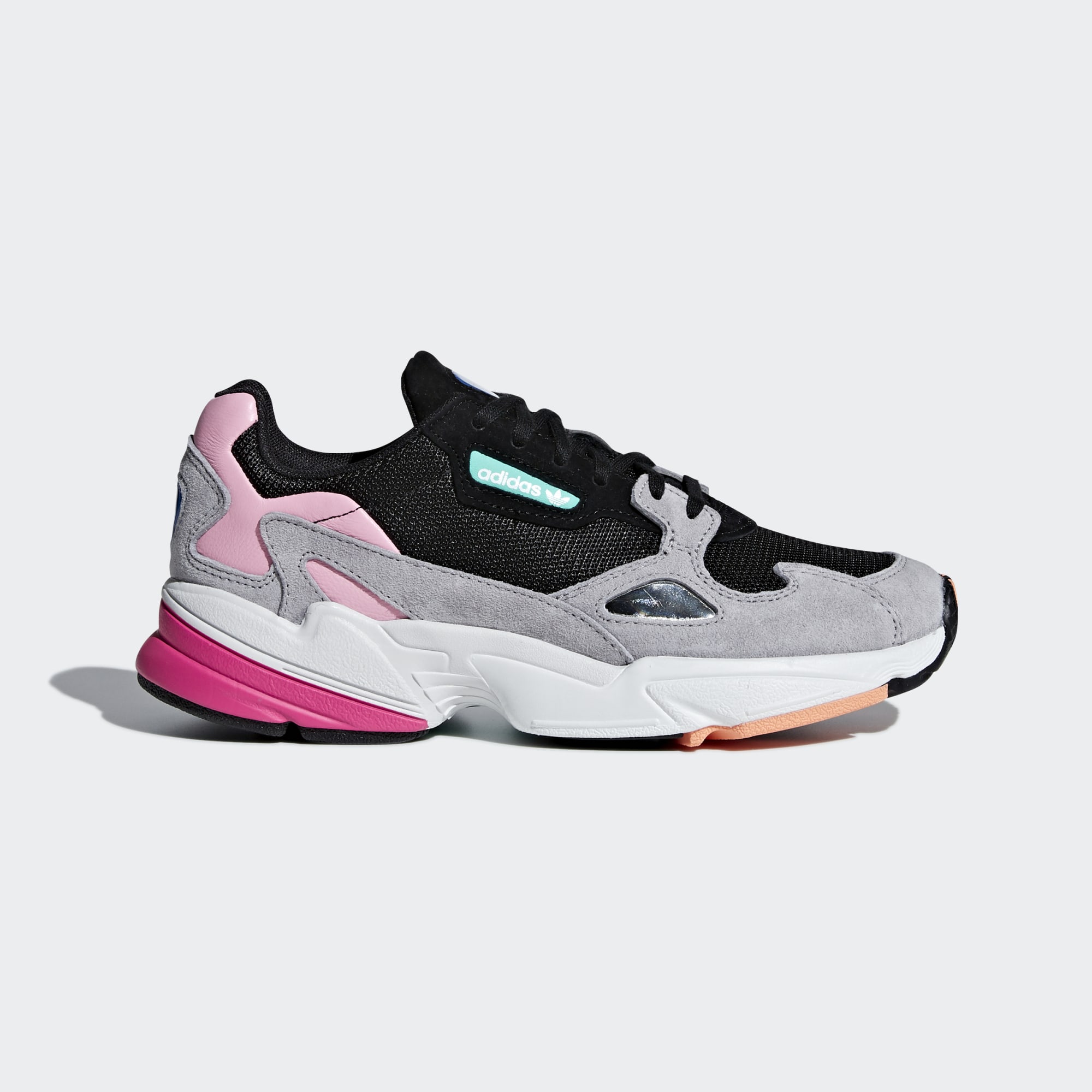 It's not that I need a pair of shoes, I still have enough spare shoes (and still I have not worn one of those shoes at all …) In the beginning I was so excited to try it on. So first I looked at the price (the price was not bad, I try to be aware of what I buy and the costs) I was like ok, wait: maybe I should wait until the shoes go on sale? That is how my head sometimes rambles.
And Anthony was like; when was the last time you went shopping? (uhm… yesterday?) So I bought the shoes aaaaahhhhh (but I don't need the shoes)
Well I am glad we did buy these sneakers. The color of the #Adidas sneakers are easy to combine with clothes, it is really light to walk on. I almost wear it every day, on vacation. Then I realize the foot bed is a bit difference than I expected. But that's because I have flat feet, I just need an extra sole of the foot.
My next big buy was when we were at "Piccadilly circus", it's a vibrant area with a lot of traffic and shops of course. And we found a Nike store. Where ever we are, I think we have always to look at a "Nike" store. Cause the collection can differs per big cities around the world.
And in this #NikeStore is when I saw this yellow jacket, I felt immediately in love with oversized jacket. And that's my problem, when I really love something (clothes, shoes, stuff …), I want to buy it immediately. But I always have to check the price, when it is out of our budget, well sorry for us. So I had a look at the price tag and my head was like; should I wait till the jacket is on sale ?
Do I need a jacket ? Those are the question in my head when I go shopping, does it sound familiar to you? And again Anthony was like: common it's your bday today, you can give yourself a present right? Ok, why not, so, I bought the jacket.
It's a collection from NSW Nike and called "Women Parka, Nike Sportwear NSW". I love the big pockets & this jacket has a cool look with sneakers underneath.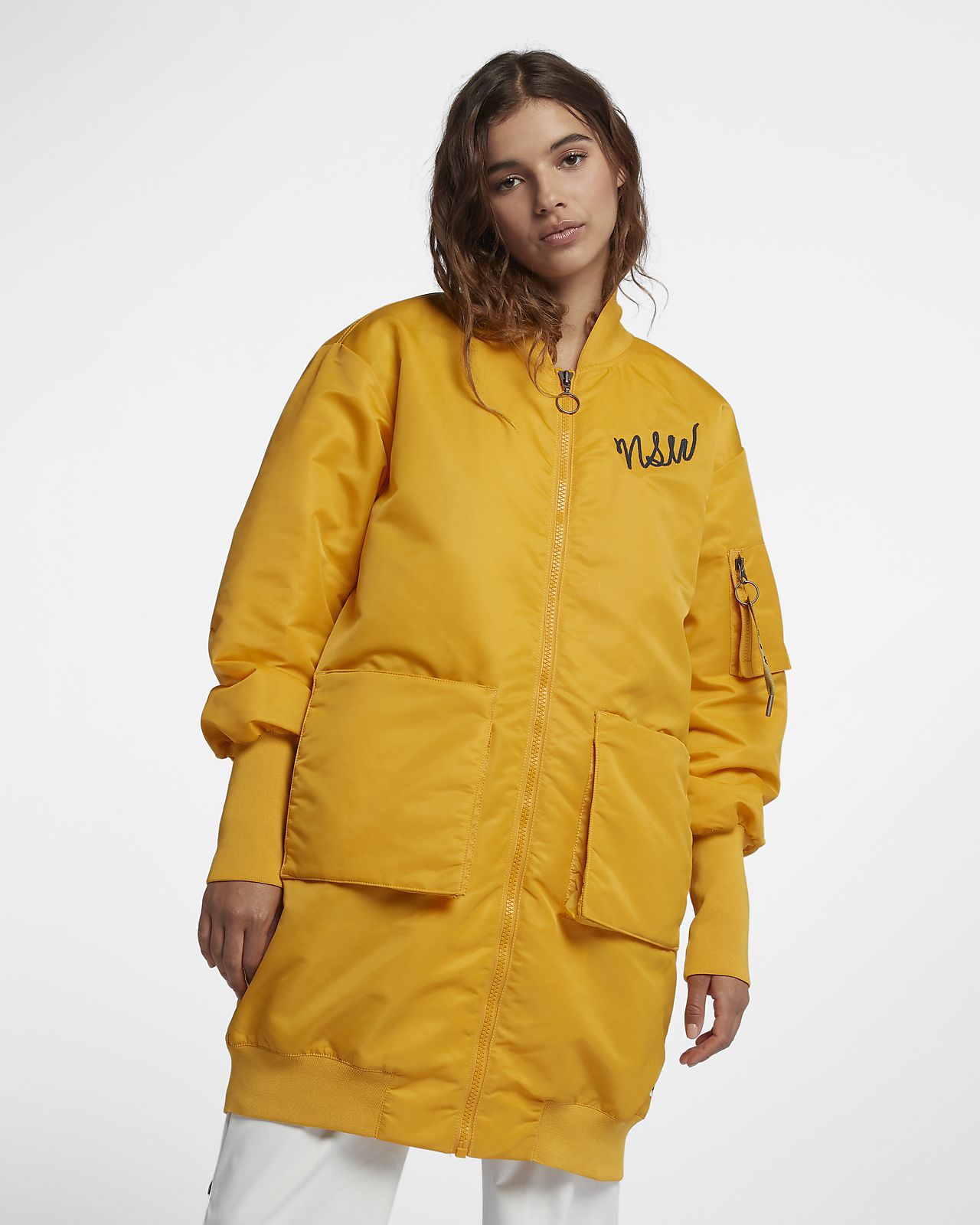 I, or rather we, don't really follow these so-called trends. We have our own trend. But our motto is, if we really like it, we have to get it. If we can afford it. Or if we have some money to spare. But when we have our doubt about it, normally we just leave it. And with me it is, when it still sticks in my head, for like a day or two, I will get it. Again if we have enough to spare. And it's not that we think this is wasting money, cause we worked hard for the money, and we only give each other a give when we are on a holiday.
So that was our fashion impression we got in London
Thanks again for taking the time to read our blog, and hopefully you liked it. We would love to hear your thoughts about the fashion in London, or when was the last time you treated yourself to a fashion gift? Or what do you think about the fashion trends nowadays?
Leave a comment if you want to, and share our blog with your world. Have a great day.
#TIAWOT #Itadakimasu